Full-Service Window and Door Company in St. Louis & Authorized Andersen Service Provider
At Clear Window Technology Inc., we have proudly been installing, replacing, and repairing windows and patio doors for families in St. Louis established in 1983.  We are now serving St. Louis area Andersen clients.
We understand and truly appreciate that your home improvement dollars should be spent on quality materials and exceptional workmanship. When you choose us, you can be assured that our team of experienced technicians will work with only the finest quality products available. We take special care in the installation of beautiful, well-insulated, and long-lasting windows and doors— all of which not only boost the curb appeal of your home, but also help you save money on energy bills.
Clear Window Technology has been replacing and repairing windows and patio doors in St. Louis since 1983. Our team of professionals has over a 100 combined years of experience in sales, installation and service of all types of windows.
All of the high quality windows and doors that we carry exceed the Energy Star requirements in all three climate zones, and have proven their durability in the St. Louis climate for over 30 years. When you call us, you won't get three hour sales pitches or exorbitant prices with phony discounts.
During our free, one-hour, in-home consultation, we will provide permanent solutions at competitive prices – usually within one hour.
A stunning new window or door from Clear Window Technology Inc. means you and your family can enjoy greater comfort all year long.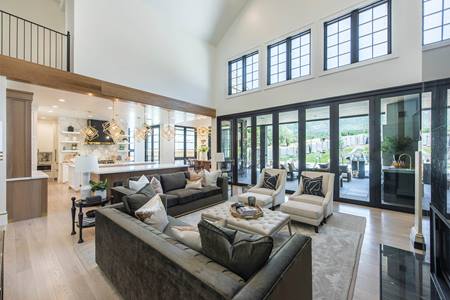 When sunlight fills the room from a window or patio door, it makes an ordinary house feel more like a cozy dream home.
COVID-19 POLICY
Dear Clients,
We would like to reassure you that as the COVID-19 situation continues to evolve and new information is released, we at Clear Window Technology, Inc., will also continue to make proactive decisions that will protect you, our clients and also our employees.
We will continue to practice safe sanitizing measures and social distancing as we continue to serve our clients with their projects, utilizing hand sanitizer and other recommended methods of sanitizing.  We request that when communicating with our employees, please keep at least 6 feet apart as our employees have also been instructed to do.
We are truly grateful for your participation in this matter and apologize for any delay in your installation due to weather and the health conditions currently plaguing our communities.
Stay safe and thank you for your business.
Sincerely,
Dennis and Tracey J. McHugh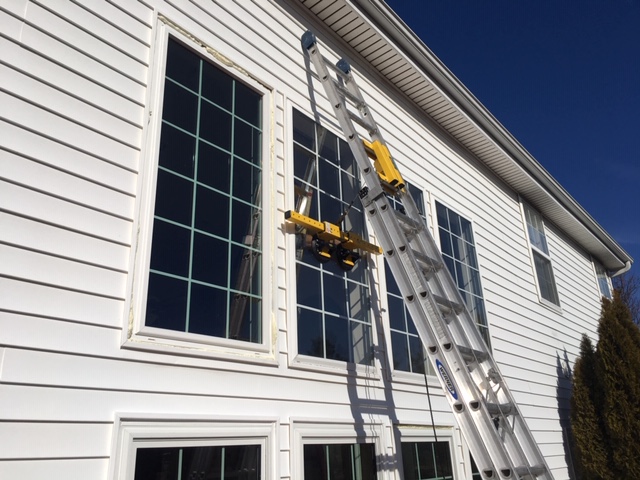 Customer-First Service in Window Repair and Replacement
A window is the perfect remedy for a stuffy room, but if yours is broken, shabby, creaky, chipping, or just overall outdated, then contact Clear Window Technology Inc. to repair or replace it altogether!
An expert technician will come to your home for a free consultation in which you can choose from a wide array of interior and exterior options. We have window options that will fit any architectural style of any home, such as awning, bay and bow, basement, casement, double hung, picture, garden, single hung, slider styles, and more.
At Clear Window Technology Inc., our St. Louis area customers are as important to us as family, which is why our success is measured in your satisfaction.
Stunning Patio Door Installation and Replacement Services
If you want to really let the light in, a patio door is the best way to brightly open up a room and lift the spirits of everyone in your home.
With our thermally efficient design and installation, a patio door from Clear Window Technology Inc. will continually keep you cool in the summer, warm in the winter, and comfortable all year around!
However, what's most important of all is your family's safety. Each door we produce is made with the strongest, most durable materials to provide the best security possible.
Contact us to learn more about our door replacement services in St. Louis!
Whether you are renovating, remodeling, or building a new home, contact the window and door experts at Clear Window Technology Inc. Our precise measurements and quality installation will be finished with a spotless cleanup.
We guarantee:
Accurate measurements and installations
Proven, high-quality products professionally installed
Lifetime transferable warranties
Everyone on our team is factory-trained and highly experienced
From the design phase all the way to the installation process, we'll be there every step of the way to offer personalized service and time-tested expertise.
What Our Customers Are Saying...
Five Stars
"I had a home sale inspection done on my home and needed a couple of repairs. I called and Dennis was able to come out the very next day because I said how important it. He was very professional and quick to evaluate the situation and had everything taken care of the same day. Incredible and very low cost. Very kind and patient. I will use them every time!!"
– Lorie Bailey
[/db_pb_slide]
Five Stars
"Clear Windows did a great job for me replacing windows and balancers. Dennis, the salesman, was excellent. He saved me a lot of money by replacing only balancers when other companies wanted to replace the whole window. Their price was very reasonable and they matched my existing Anderson windows. Cliff is a real expert. After removing the old windows, they discovered rotten wood. Cliff was able to make the repair at a very reasonable cost so they could proceed with replacement. Would definitely recommend this company."
– Donna Rau
[/db_pb_slide]
Five Stars
"Dennis McHugh and his team came highly recommended to us by a friend of ours who is a home inspector. They were great to work with every step of the way-- very honest and competitively priced. The gentlemen who completed the install put the same care and attention to detail in the work as they would if they were working on their own homes."
– Karla Lunsford
[/db_pb_slide]
Five Stars
"Just had the fog and moisture repaired with new glass by Clear Window. Cliff came out and did an amazing job. They also cleaned up and fixed a window for me so I could open and close it again. The pulleys had broken. I am very pleased with them both."
– Barbara Turner
[/db_pb_slide]
Five Stars
"I just wanted to send a little note to thank Clear Window Technology for a job well done.  After two years of being unable to see through four of my windows I contacted Dennis who came out to my house and got the ball rolling for my window replacements.  Their expert technician was dispatched to do my installation and I could not be happier with the results.  Good people and good work!  Thank you guys.  I will call you in the future when any of my other windows need your magic!  AAAA+"
- Tom
[/db_pb_slide]
Five Stars
"Thanks again for a great job, we are very happy with everything.  Scott does great work."
-Vito L.
[/db_pb_slide]
[/db_pb_slider]