Affordable, Energy-Efficient St. Louis Windows
Committed to Providing Exceptional Windows Since 1983
As a full-service window company, we handle everything from consultation and design all the way to the full installation of your windows — and beyond!
We believe that window services in St. Louis should give customers continuous peace of mind long past the date of the installer's visit.
As a small business, we are able to give you and your home the very best and personal attention with every project. In the unlikely event there is an issue with your windows down the road — we'll be there in no time to repair or replace your windows.
Check out all of our window services below and call us at 314-966-2666 to schedule your consultation!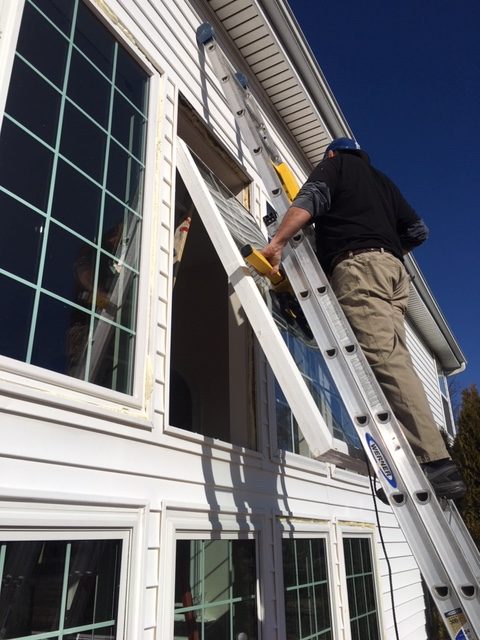 Our Window Services in St. Louis
There is a lot that goes into the windows of homes all throughout St. Louis. We love what we do and we're proud of the quality of our services. Check them out below.
Window Installation
If you are looking for high performance windows or patio doors, installed right, you will love our products and installation! Think of Clear Window Technology Inc. first for the installation of new windows in your home. Our installation team is one of the best in the industry. They will ensure your new windows are installed properly the first time around, which allows for the best functionality and energy efficiency year after year.
Window Repair
Our experienced team of repair technicians can save you the hassle and cost of fully replacing your broken window by repairing it.
We service all types and brands of windows for a fraction of the cost of competitors.
Also, we can usually get the glass or parts you need to keep your windows operational for much longer, even if the manufacturer is out of business.
Window Replacement
There are multiple reasons why you should replace your old, drafty, and outdated windows altogether.
Clear Window Technology Inc. installs high-quality replacement windows at an affordable price. With our steadfast dedication to providing the best replacement windows in St. Louis, you can be comfortable in your decision to choose us for your next home improvement project.
Foggy Window Repair
Foggy windows are the result of broken window seals.
Over time, the bond between the glass and spacer known as the "seal" breaks, allowing moisture to slowly seep in between the two panes of glass as a vapor. Water vapor between the two panes of glass reduces insulation of a double pane glass. This problem will only worsen over time, staining the glass and making your windows look foggy all the time.
So call Clear Window Technology Inc. We can repair and replace your foggy windows in St. Louis!
Vinyl Windows
Vinyl windows are frames made of an economical, thermally resistant polymer. This results in a window that has a high amount of insulation, durable strength, low maintenance, and a variety of customizable options to choose from.
These windows are truly built to last and we are proud to install them for homeowners in St. Louis.
Types of Windows Available for St. Louis Homes
Which one is right for you? Explore all of our window styles!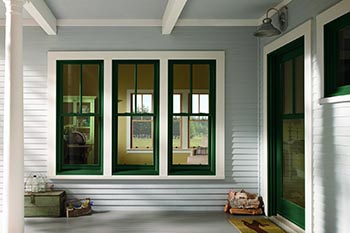 Double Hung Windows
Double Hung windows are the most popular window style. Both sashes raise and lower to tilt inside, making it easy to clean.
Casement Windows
Casement windows provide full ventilation and can be easily cleaned from the inside when cranked out to 90 degrees.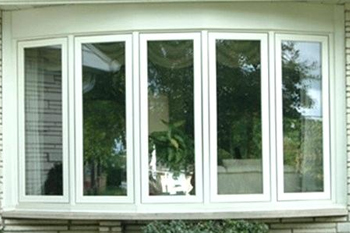 Bay and Bow Windows
A bay window usually has three openings. Meanwhile, a bow window has four or five, all at angled projections.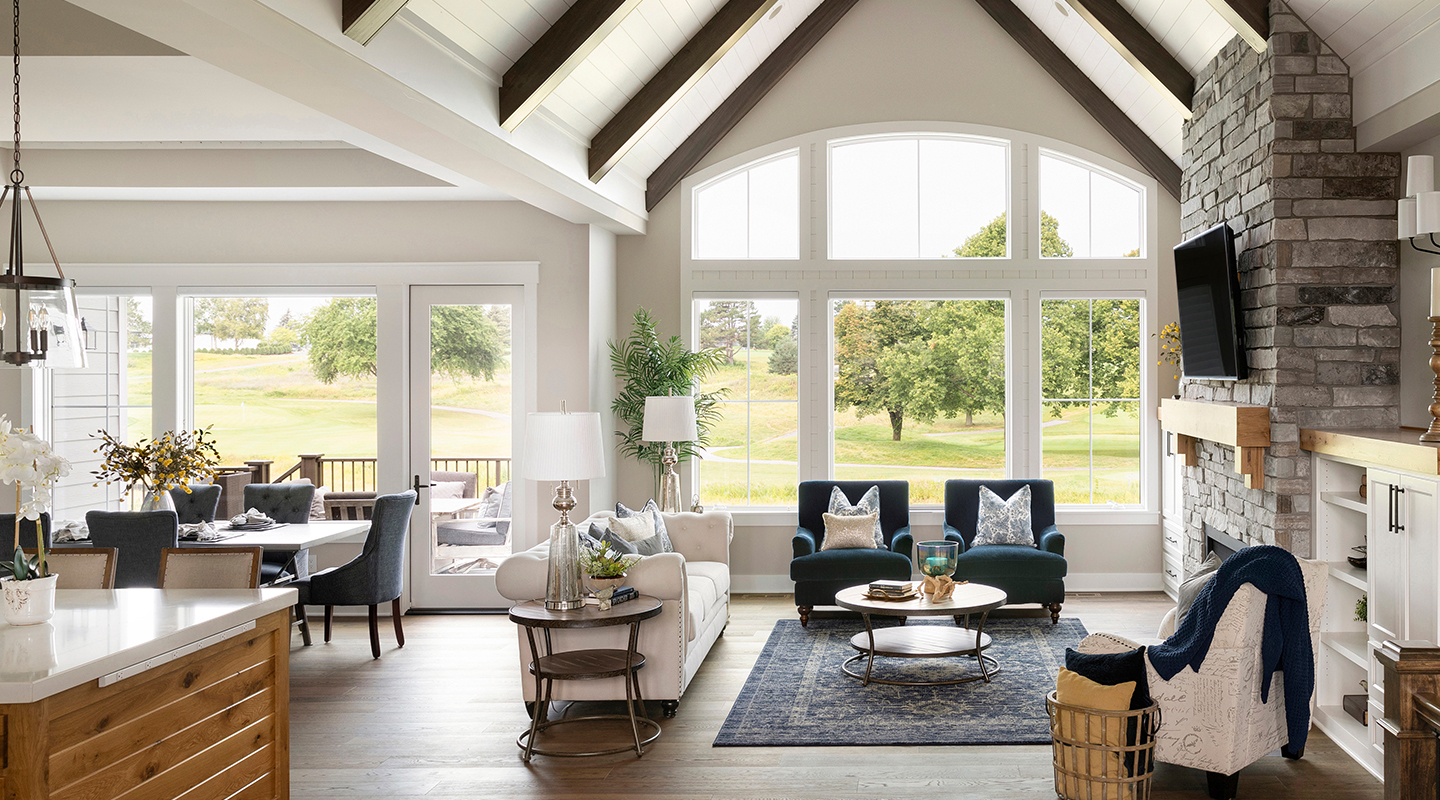 Picture Windows
Picture windows are fixed rather than made to be opened and closed. Also, they come in many shapes and sizes.
Awning Windows
Awning windows keep out the rain because they are hinged on top and open out.
Sliding Windows
Sliding windows are similar to double hungs, but both sashes glide from side to side and lift out for easy cleaning.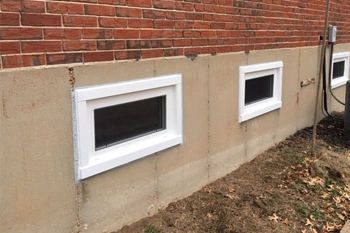 Basement Windows
Any window that can be installed in your basement. Styles include: hopper, wells, slider, awning, and more.
Garden Windows
Three-dimensional windows that protrude out of the house and create a little nook for herb gardens, flowers, and anything else you want to showcase.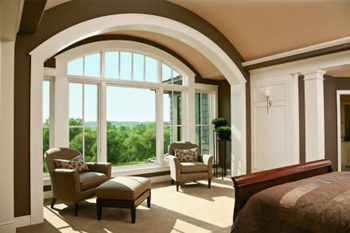 Architectural (Shaped) Windows
We can customize any shape window you like! If you can dream it, we can do it!
Palladium Windows
A large, sectioned window that is arched at the top. A classic style found in many historic buildings.
Trapezoid Windows
Trapezoid-shaped windows are also known as angle-top or angle-bottom windows. They're often found along the roofline and/or above traditional rectangular windows.
Contact Us for the Best Value in St. Louis Replacement Windows
Your satisfaction is our number one goal! This means that we will return your call promptly, provide you with a fair estimate, and then get the job done quickly so that you can start enjoying your new window as soon as possible!
Contact us today for any of our window services in St. Louis!